colouredjustice.wordpress.com
Kenya attack: 147 dead in Garissa University assault
At least 147 people, mostly students, have been killed in an assault by al-Shabab militants on a university in north-eastern Kenya.
Heavily armed attackers stormed Garissa University early on Thursday, killing two security guards then firing indiscriminately on students.
Four of the gunman were eventually surrounded in a dormitory, and died when their suicide vests detonated.
It is the deadliest attack yet by al-Shabab.
The militants singled out Christians and shot them, witnesses said.
More than 500 students managed to escape, 79 of whom were injured. A fifth gunman has reportedly been arrested.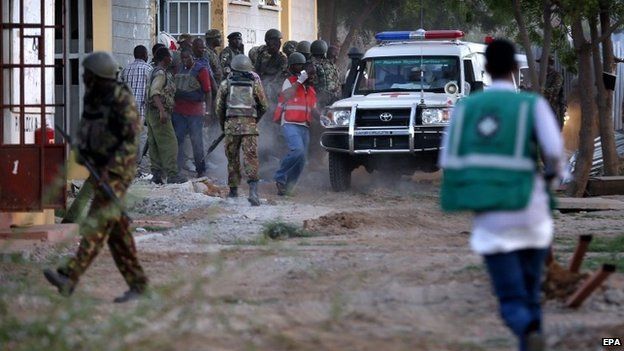 Eric Wekesa, a student at Garissa, told Reuters he locked himself in his room before eventually fleeing.
"What I managed to hear from them is 'We came to kill or finally be…
View original post 352 more words