Originally posted on wchildblog:
Source: RT/USA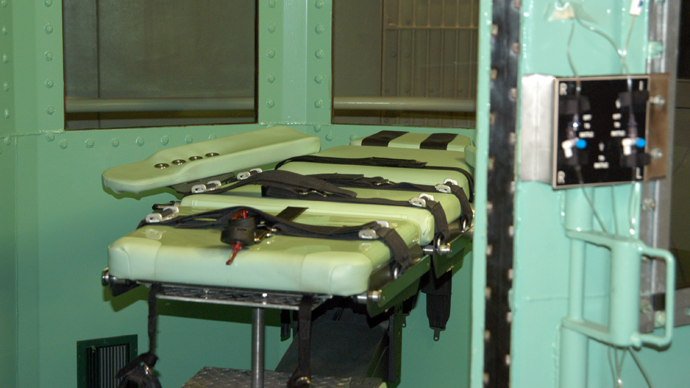 Oklahoma has become the first US state to legalize the gassing of death row inmates if lethal injection drugs are not available. The rushed decision was made without any proper clinical trials, Robert Dunham, Head of Death Penalty Info Center told RT.
Following a spree of horrific accidents involving botched lethal injection executions across the US, Oklahoma has decided to go ahead and press forward with contingency measures for executing inmates.
Last year Oklahoma witnessed the execution of Clayton D. Lockett, who suffered from a heart attack and convulsions, and was in agony for 45 minutes prior to his death. While the Supreme Court decides whether the new drug mix is constitutional, Oklahoma Governor Mary Fallin on Friday approved the use of nitrogen in executions as an alternative option to the so-called painless death.
The new cost-effective procedure involves only a mask and a tank of nitrogen. As…
View original 121 more words